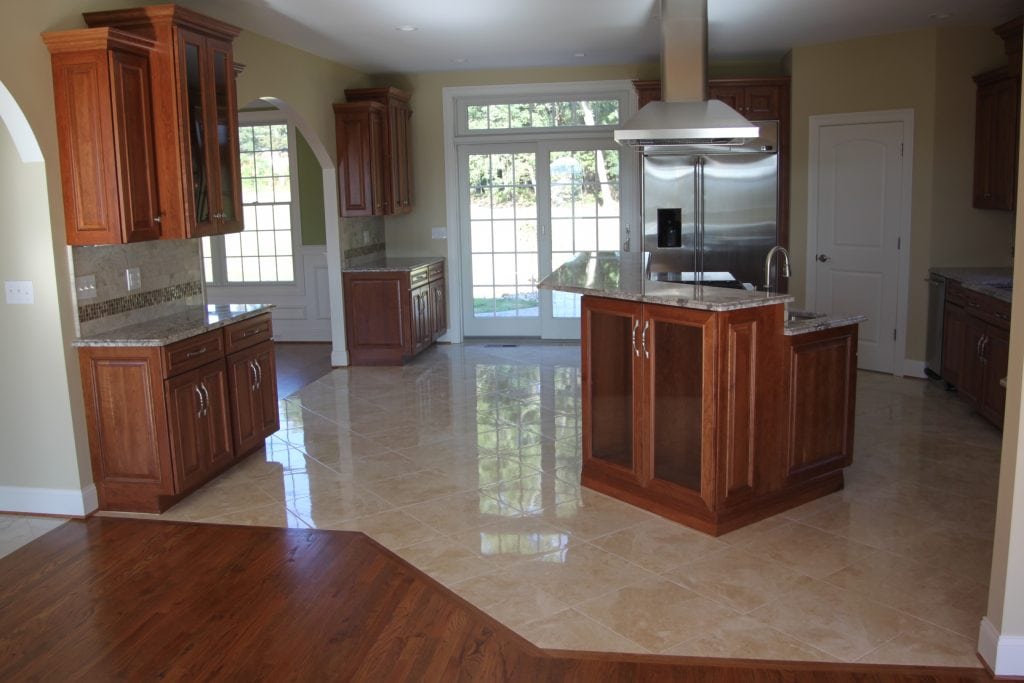 Designing Kitchen Floors
My clients often ask me "Where do I start designing my kitchen floors?" To that, I tell them I have a process that has always worked for me.
Countertops
Cabinets
Flooring
Paint Color
Backsplash
Why do I have this process you ask? I start by picking out my countertops because they are eye level and typically are the first thing you'll see. Cabinets are the next large piece of the puzzle because they make up most of the space and should blend the counter tops and flooring together. Third step is choosing the flooring and I recommend bringing a sample of your counter tops and cabinets with you while you shop. Paint colors and the backsplash are the final touches to make your new kitchen inviting.
We have many choices in kitchen flooring today.
Porcelain Tile
Natural Stone
Hardwood
Luxury Vinyl Tile
Porcelain tile comes in a variety of styles, sizes and colors. Natural Stone comes from Mother Earth and can complete a room, but it does need to be cared for. It should be sealed at least every 3 months. Hardwood is the newest product to be installed on a kitchen floor.  Darker Finishes and Gray Hardwood Floors are the latest trends.
Luxury Vinyl Tile is a nice alternative to Porcelain Tile. It's Eco-friendly and is 75% limestone.
Please keep in mind these simple tips that have worked for me and my clients. Most of all have FUN with your design project.