Flooring as a Focal Point.
When choosing flooring, you can make your floor something to walk on or make it a statement of your personality and style. When selecting floor covering, such as for a foyer or entry hall, you want to make a good first impression. This will be the first clue to the style within the rest of your home.
For centuries home builders and architects have made grand entry ways that are both dramatic and welcoming. Your floor can be durable and dramatic at the same time.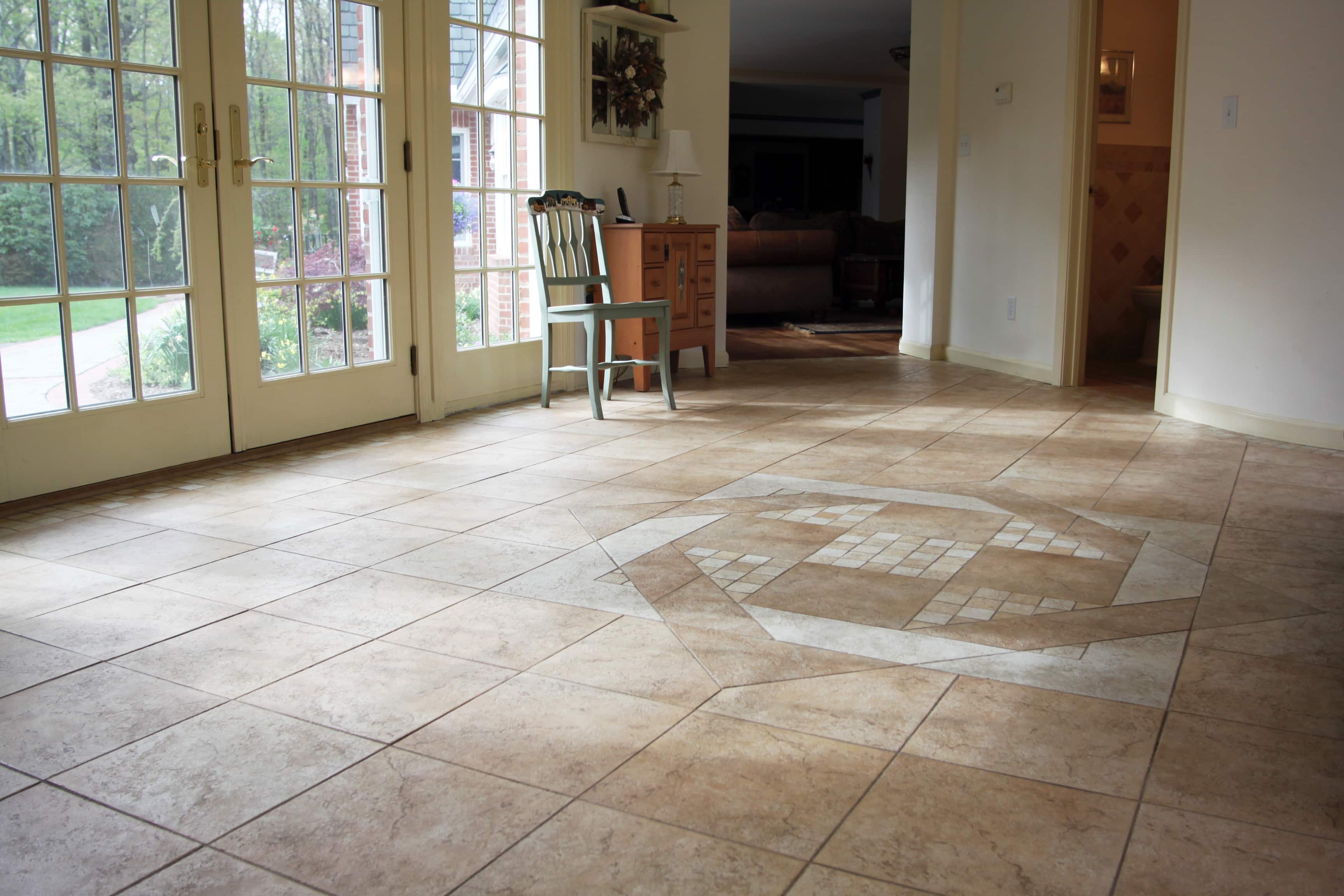 There are many natural stone choices and mosaics that can truly be an art form in itself.
Today's ceramics and porcelain tiles are a good reproduction of fine natural stones, without the extra maintenance  you have with porous stone tiles.
You can also be creative by mixing tile colors and sizes, for a unique design.
Natural wood floors also offer the ability to add the extra attraction of various and intricate patterns and design. By blending wood species and the use of prefabricated medallion designs you can create an elegant greeting space.
So as you shop for the floor that greet each new quest, keep in mind that what's under foot can be a step above for a great first impression!