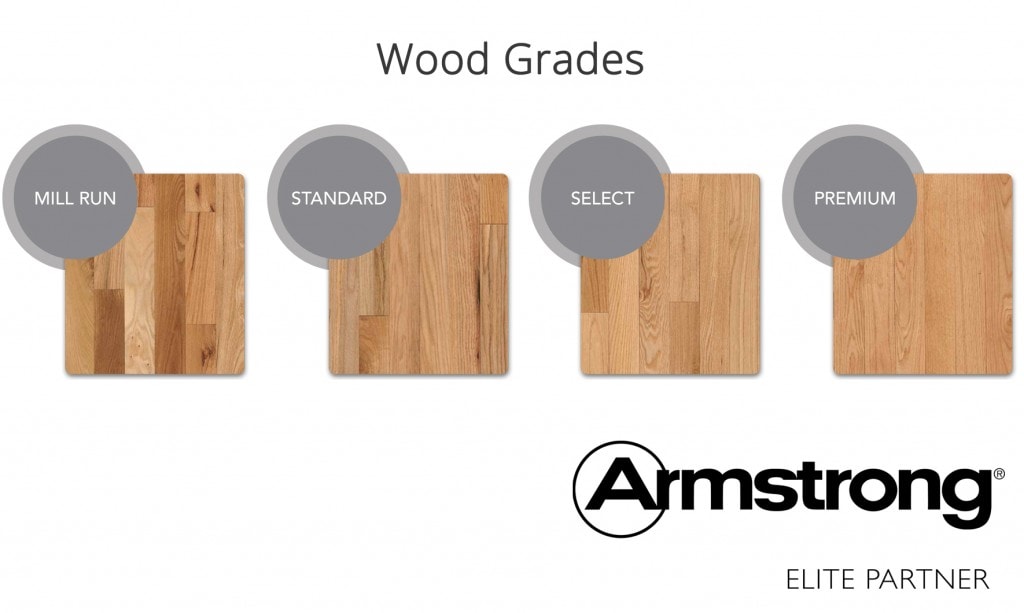 TYPE OF WOOD GRADE
Hardwood flooring is graded to produce a consistent appearance. Grading provides certain aesthetic qualities which are considered when selecting the best hardwood flooring for the design you are creating.
Wood species can also be defined as:

First Grade Hardwood Floors will provide natural color variations and only minor imperfections in the wood.
Second Grade Wood Flooring will contain natural wood characteristics, color variation and minor knots.
Third Grade Wood Floors is the most rustic of the grades and will contain all natural wood characteristics of that specie of wood Cuts: Angle at which the hardwood floor is cut at.