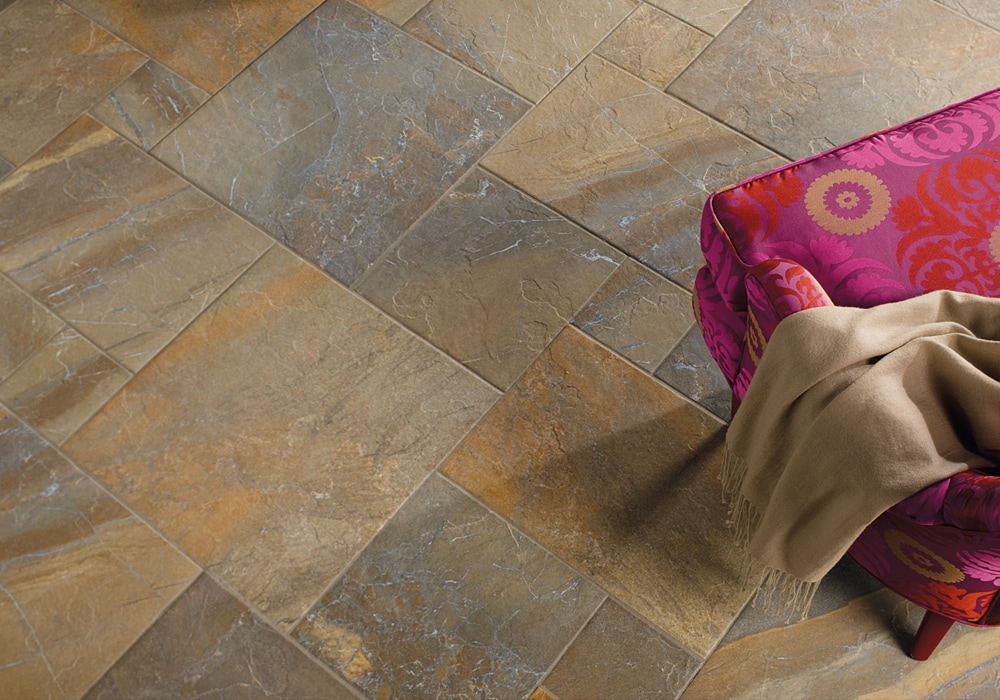 Unconventional Patterns Using Traditional Flooring Materials
Hardwood floors, ceramic tiles and now porcelain tiles have been the mainstay of the flooring world when it comes to hard surfaces. Add to that a new limestone-based vinyl tile, for instance, the very popular Alterna Luxury Vinyl Tile by Armstrong and the options for hard surfaces keeps getting better!
There is a tendency, especially in the Northeast, to stick with basic patterns rather than stepping outside the box. Most square tile is installed in a regular grid pattern. If we push that envelope a bit, you can install it on the diagonal to give more impact to the look and open up the space a bit, or a running brick pattern for a staggered pattern.
With today's 6"X24" and 12"X24" format tiles, the options for patterns can now include, herringbone and chevron. If you look at any shelter magazine, or design website of late, herringbone and chevron patterns are everywhere. You'll see the patterns in wallpaper, fabric and the floor. Well, we can think outside the box and use tile and even hardwood flooring to create these patterns on the floor as well. It is certainly thinking outside the box to do so, and is more labor intensive, but the impact is off the charts and guaranteed to make your floors stand out from the rest.
So think outside the box for your next flooring project.