---
LAMINATE INSTALLATION SERVICES
Professional Laminate Installation
Here at Dalene Flooring, our professional laminate installation is always top-notch no matter the size or intricacies of the work. We'll walk you through the process of getting a laminate floor installed in your home.
Request a Flooring Quote
Want a jump start on your project?

A sales associate will contact you within 48 hours
Request a Quote
---
LEARN ABOUT OUR LAMINATE INSTALLATION SERVICES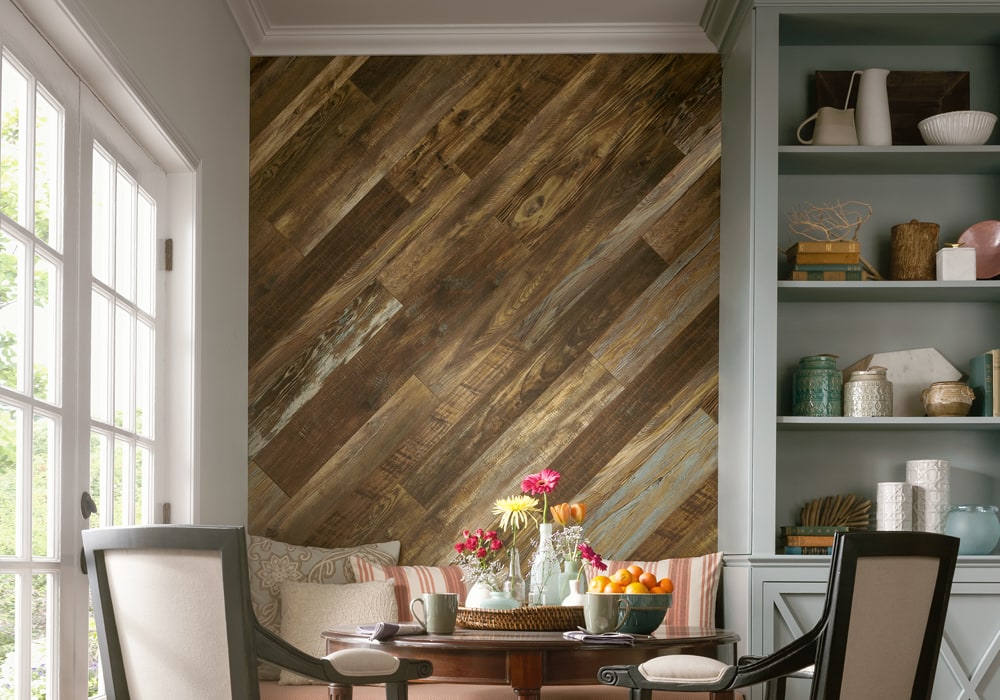 Although every job is unique, our sales and installation teams will make recommendations to make your installation a success! If needed, Dalene Flooring will make recommendations for:
Old Flooring Rip Out
Sub Floor Preparation
Additional Sub Floor for a proper installation
Our installation crews are capable of additional services to help assist in making your project go smoothly. Need us to move furniture? We'll do it. Need us to move appliances? No problem!
Although a home remodel can sometimes be an overwhelming process, our installers will make absolutely sure to treat your home like they'd treat their own home and not like a job site. From the smallest of powder rooms to the larges of rec rooms or kitchens, your installation technician will give your job the diligence and attention to detail that you (and your home) deserve!
Discover our Laminate Products
Find a Laminate Floor that will fit your lifestyle and performance need.

Save
Save
Save
Save
Save
Save
Save
Save
Save
Save
Save
Save
My contractor and good friend gave us Tony Minniti's name in the Southington store of Dalene Flooring. We had the unfortunate situation of having our hardwood floors done on the entire first floor of our home - over 2,000 square feet of continuous hardwood in every room and closet - by a different company who botched the job. We should have chosen to work with Tony from the very first instead of going with our insurance company's recommendation. He was professional, courteous, knowledgable and he and his staff did exactly what they said they would do, correctly and on time. Tony helped us pick a finish for our floor with a custom color that does not require polyurethane. With this finish - Rubio Monocoat - we now have beautifully stained wood floors that look amazing and feel amazing under foot. We can repair or refinish a small section, room or just a portion of our floor and not worry about it matching, whereas with the usual polyurethane finish, we would have to do the entire first floor of our home again if we had a repair to do. Tony and his crew came in and did just that with a recent kitchen renovation we did - and the floor looks amazing - you cannot tell where the floor was repaired and it matches the rest of the floor beautifully. We highly recommend - and already have - the Southington location of Dalene Flooring and working with Tony Minniti and his staff.
A+ Service! Effortless to do business with, very happy.
I wanted to take this opportunity to thank you for your courtesy and your assistance in working with us. At the time, we decided to go with another company. I'd like to say that this was a mistake on our part.

Since we got our floors done, we have had problems with them and have had issues with the other company. I would like to apologize for not utilizing Dalene Flooring for our needs. Looking back, I think we would have been happier and more pleased with your services. In the future, we will definitely look into using you for any other flooring needs.

Thank you again.

Sincerely, Cheri
WOW. Outstanding customer service and installation. Lost power during the installation. The technician was very professional, went over and above - started our generator to our allow him to finish the job. Beautiful work!